MANAGEMENT STRATEGY & SUSTAINABILITY INITIATIVES
Management Philosophy
The mission of the Association is threefold: to protect the interests of our Members, to promote the sound development of the Association, and to contribute to a more secure and stable management of the shipping and related maritime industry by providing shipowners' liability insurance to our Members.
Our Approach to Sustainability
We recognise the gravity and the significance of global environmental issues in our journey towards sustainability.
Where possible, we support the decarbonisation efforts of the shipping industry during the transition to greener fuels.
We aim for fair organisational management and to build strong relationships with both local and international communities, while strengthening our operational governance, in the hope for world peace, justice, and security.
Prioritised Goals
We value everyone at the Association. We care for not only our employees and their families, but also for every individual involved in the operation of vessels, such as our Members and crews.

We will further promote diversity and inclusion with the goal of becoming an organisation where employees and executives from diverse backgrounds can prosper and take on active roles.

Together with all the other members of the International Group of P&I Clubs (IG), we will work on more sustainable development for the whole shipping industry.

We recognise that climate change is an urgent issue that we as a member of society are partly responsible for, and we support the efforts toward decarbonisation.

Our operations thrive on the marine environment, and we will do our best to prevent pollution by responding swiftly to marine accidents.

We believe that protection of life on land and below water are equally essential, and we aspire to conserve the planet's environment from all dimensions.

Legal compliance plays a critical role for a sustainable business operation, and we will thoroughly enforce reliable corporate governance, and operate with transparency and equity.

As a member of the IG, we share many loss prevention and safety-related initiatives with the other Clubs, joining together for the common benefit under the banner of "Collectively Stronger".
Sustainable Actions
Loss Prevention Activities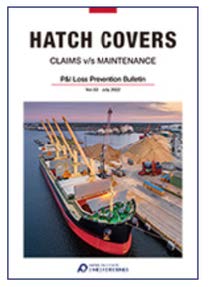 Marine accidents affect the marine environment. We put considerable effort into our Loss Prevention activities as we seek to prevent accidents involving our insured vessels. Not only do we regularly hold Loss Prevention seminars, we also provide information through P&I Loss Prevention Bulletins and Japan P&I News to support our Members' efforts to prevent accidents. We also conduct entry surveys and condition surveys to maintain and improve the quality of Member vessels.
Claims Handling
In the event of a marine accident, appropriate claims handling is required to minimise the damage.
We appoint correspondents and experts with specialised knowledge and abundant experience to deal with oil spills and strandings, and the removal of shipwrecks, in order to minimise the potential impact on the environment, society, and economy. In the event of a severe accident, we dispatch staff members to the site, and set up a disaster countermeasure office to support people in the affected areas.
Healthy Work Environment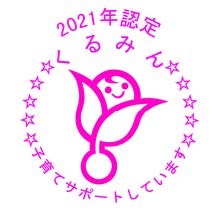 We aim to create a comfortable working environment for all our employees. We operate mainly in Japan; however, the environment is culturally diverse, with executives and employees from seven different nationalities. We respect basic human rights and do not tolerate discrimination or infringement of human rights on the grounds of gender, age, occupation, nationality, race, belief, religion, or social status, etc.
In order to promote mental health care, all our employees are given a stress check, and we arrange occupational health physicians for those who seek consultations for physical and mental health reasons. Furthermore, to provide a secure working environment for working parents, we encourage our employees to take childcare leave, provide the option of shorter working hours, and offer pre- and postpartum leave. In recognition of these efforts, in 2021 we received a certification called Kurumin which is awarded to companies that support working parents.
Legal Compliance
We regard thorough legal compliance as the most vital matter in the operation of the Association.
We have set up a Compliance Committee to prevent violations such as workplace bullying and sexual harassment, and for early detection and response.
We have established a compliance consultation desk to enforce the whistleblowing system.