Renewal of the Japan P&I Club website
We are pleased to announce the renewal of our website.


In this renewal, we have adopted a responsive web design and changed the menu composition, which makes the website easier to see and use from smartphones, tablets and other mobile devices.


Apart from the responsive web design, we have introduced the following:


News search function
We provide a tag selection function, which allows users to look for specific items of information.


Emergency contacts
Our emergency contact information is posted on the public site, where it is not necessary to log in. So in the unlikely event that an emergency happens, you will easily be able to contact us.


"Inside Stories"
We are happy to introduce "Inside Stories", a new regular feature in which our colleagues discuss their work.


In addition, due to renewal of the website, the URL of some pages has been changed. Please update your browser's "bookmark", etc. to reflect the URL of the new site.


We are continuing to enhance the contents of the website and to ensure that it is always user-friendly.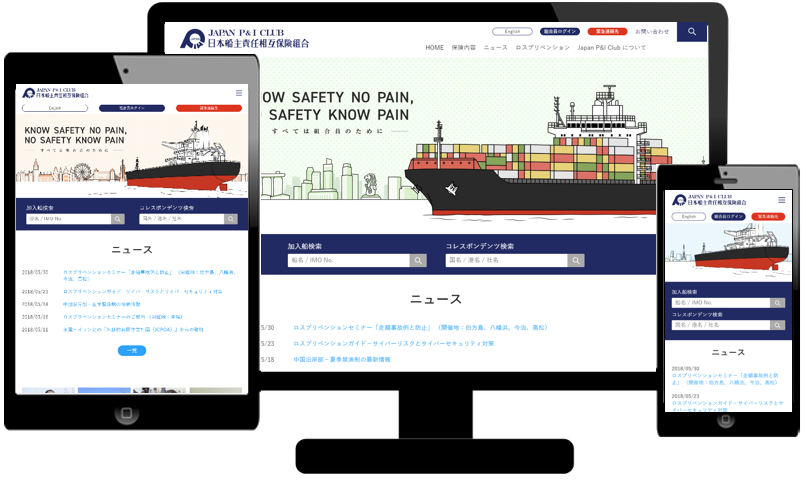 Website URL: https://www.piclub.or.jp